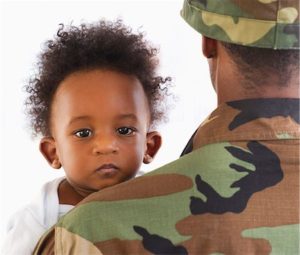 I recently finished a great read— We're Going to Need More Wine, by Gabrielle Union. Have you read it? Isn't she so self-aware and grounded? YAS, GABBY! Her personal vignettes elicited a number of my own, unknown biases and rooted struggles. By the end of this biography, one prejudice, in particular, resonated with me.
Towards the very last chapter, the author discussed how her friend's interest in dancing, at a young age, was a tell-tale sign to others that the friend was homosexual. I couldn't help but to feel confused and annoyed. My immediate thought was, "though we have made leaps towards defying female stigmas are our men still subjected to these narrow norms?" & "have I adopted this irrational belief as well?"
We want our men to be the providers, the strength, independent, in control, a man's man, and stoic. The epitome of masculinity…
—or is it just a mask?
After the shocking death of Anthony Bourdain, I went on a surveying spree and asked men close to me about their thoughts on mental health. I specifically asked, how would each feel about going to therapy, if needed. Unfortunately, the majority of answers were the same across the board—seeking help meant that they were "weak" and "defective".
What if you found out that these "normal" expectations of masculinity were the reason that our brothers, husbands, and sons limited their expression: physically & emotionally? These are the men that we love and lean upon. By having these expectations, we are subconsciously telling our men that they can't ask for help and shouldn't cry.
In The United States, males account for 7 out of 10 successful suicides. This embedded fear of vulnerability makes male suicides tougher to prevent.
That is heart breaking.
. This "silent crisis" of men and struggles with mental health becomes even more entangled when highlighting minorities statuses: whether that be racial, SES, gender, and/or sexually.
Our men's lives are worth more than a status quo!
To echo Bag Lady, we cannot let these deaths go in vain. It's time to break down the rigid mask of masculinity, and celebrate the benefits of healthy self-expression for men.
If you are looking for additional resources please feel free to click on the link http://therapyforblackmen.org
AGAIN, IF YOU OR SOMEONE YOU KNOW IS STRUGGLING WITH DEPRESSION AND/OR SUICIDAL THOUGHTS, CALL THE NATIONAL SUICIDE PREVENTION LIFELINE AT
1-800-273-8255
C.Hunter
#Bravery #MenandMentalHealth #Strength
#MentalHealthMindset #AspiretoEmpower #BigBoysDoCry
#CHUNTER   
What are ways that YOU can break the stigma?