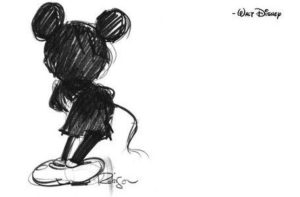 No matter how familiar hospital stays were to me (for my autoimmune condition), there was always a "down-time". I like to say this is the time in between nurse check-ups, family/friend visitations, and procedures—when the hospital bed can feel like an island that isolated me from the rest of the world.
By the 3rd hospital admission, my positive attitude and grit were wearing thin. I was separated from the qualities of my life that gave me purpose.
I was consumed in the HEAVY feelings of loneliness, self-doubt, and the excessive thoughts of what I COULDN'T do!
~I thought I was losing my identity~
Have you ever been so stuck in a moment that you let the negative thoughts consume you?
No one is immune to new challenges and when we are vulnerable, the "Why Me's" will try their damndest to keep you from seeing the light.
During this third hospital stay, my oldest brother, Brandon, sent me an amazing TED Talk. This was PERFECT timing! As I was watching the video, I felt so validated and my feelings were normalized. I was finally able to pull myself OUT of the fog and rejuvenate my positive spark!
https://www.youtube.com/watch?v=36m1o-tM05
Summary: (TED talk link above!) The video is roughly 13 minutes. You may watch it and find other aspects that speak to you. I felt as if this video knew my inner core and reassured me of the qualities I had forgotten through the smoke. Here is my take away and I hope this helps you find your inner light as well:
Obstacles are inevitable, so use them as growth! Not as a crutch

Remember that this is temporary and you've gone through storms before.

It's all about adjustments! So, what if you were given a less conventional challenge?? Do your best to focus on what you CAN do and you'll notice the possibilities that open up for you.

Surround yourself with family and friends who get YOU— they are the ones who will gladly remind you of your strength and best qualities during these hardships. (thanks B!)

Last, my favorite quote since adolescence…in the words of Walt Disney— "KEEP MOVING FORWARD"!
And please know that you are NEVER alone…
How will you enjoy this weekend? I will be celebrating my one year anniversary with my main support and best friend (the hubbs) 🙂
C. Hunter
#KEEPMOVINGFORWARD #yougotthis #obstacles
#MentalHealthMindset #AspiretoEmpower #MindoverMG
#CHunter