Everything That Glitters Ain't Gold 
Part 2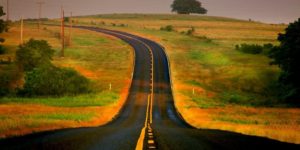 THE JOURNEY
 I went back to school after an over 5 year break …
Difficult is an understatement. Doctoral programs have a way of reminding you over and over that amongst other amazing folks around you, you shine only dimly.
I had been doing mental health work and research for YEARS, and for the first time amidst tackling a dissertation involving a mental health intervention for black women-
MY OWN MENTAL HEALTH WAS DECLINING…
 How? I'm a social worker and mental health researcher!
While depression might not seem like a huge deal to some- not being able to get out of bed and explain my emotions to my husband and children, crying hysterically and uncontrollably at the most inconvenient times, re-evaluating every relationship around me, and isolating myself from everyone…WAS!
The walls were caving in.
EVERY THING AND PERSON AROUND ME SEEMED TO BE AFFECTED.
For so many years, I'd worked 2 to 3 jobs and attended school full-time, all as a wife and a mother (in addition to being a sister, friend, mentor, on and on and on).
I started therapy.
While in therapy I learned that…
1) I had a lot on my plate;
2) I rarely took the time to take care of myself in the ways that keep ME going (sidenote: traveling, music, creating things, and reality TV to name a few);
and, 3) I felt a ton of guilt for not "just getting it [all] done".
I know there's someone(s) out there who can relate, and I want to assure you that you can get the job done while taking care of yourself. It takes self-work to work your best self.
This is not a sprint, it's a marathon.
To be continued…
#JHJ #KeepinItReal #MentalHealthMatters #MentalHealthMindset