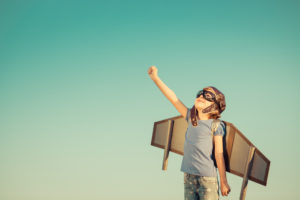 On the week of my 28th birthday, I can remember feeling a strong level of maturity and resilience.  I thought about how I overcame 5 hospitalizations, 2 blood clots, married my best friend and made it to my late twenties within one year.  So many events & accomplishments to be thankful for. I also recall the feeling of disappointment.
The disappointment of unmet expectations.     
Though, I'd finally began a level of stabilization in my health, I also expected to have a level of stabilization in my career via becoming a fully licensed therapist.  In reality, I was still in the beginning stages of the process. This brought a mixed array of emotions such as guilt, anger, and disappointment.  
Does this sound too familiar by chance?
When our expectations are based on accurate information, they can be positive motivators.  But often, they are just the opposite. And here's why:
We tend to forget that change is constant
We put expectations on factors we have no control over
We become attached to these expectations
Ultimately, we inflict pressure upon ourselves to a level of perfection that isn't necessarily healthy. So what can we do about it moving forward?
     As mentioned, life is filled with constant change.  By becoming more flexible, you become more open minded and see more possibilities.
Make expectations that are practical for YOU & your life
     If we continue to base our goals on someone else's life, then whose life are we living?
Celebrate the victories in between the main goals
     In doing so, you will gain motivation and self confidence.
Try using the S.M.A.R.T. method
    "Specific, Measurable, Attainable, Realistic, and in a Timely manner"
     Let's face it, what do we do when one goal is done? We create another one! So have fun
     with your process and do it mindfully.
    If we don't give gratitude for what we already have, then we will never attain appreciation for what's to come.
Appreciate moments for what they are  

 
     Remember, moments do NOT have to be perfect in order to be impactful.  Some of our best days are unplanned!    
Let us know what unhealthy expectations you want to let go of today 🙂
C. Hunter
#healthyexpectations #nopressure #justbe #healthymindset
#mentalhealthmindset #aspiretoempower #mindoverMG