Everything That Glitters Ain't Gold 
Part 1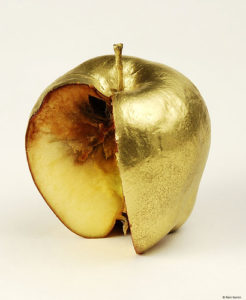 Have you ever heard the quote, "Anything worth having is worth fighting for" or "Nothing worth having comes easy"??
Man, have I found that to be true!
THE GLITTER
I achieved one of my grandest goals this past December, and while I appreciate everyone congratulating and celebrating with me…
Most people have no idea what it took.
THE GRIT.
THE STRUGGLE.
THE SACRIFICES.
THE FAILURES.
THE LOSS.
The truth is that "school" has never been difficult for me. I tend to excel in courses with ease. That is not a humble brag, but an avenue to share that everything else about "school" (at least this time around) was HARD AS HELL!
Earning a doctoral degree is hard (period). I'd argue though, that earning a doctoral degree as a young black woman in an environment where not many people look like you, can be especially brutal.
 Simply put, the journey is just not meant for "us".
I could go on and on about MY journey, and I will- but for now, just remember…
You never know what people grow through to get where they are!
Everything that glitters ain't gold.
To be continued…
#JHJ #KeepinItReal #MentalHealthMatters #MentalHealthMindset